Today I pimped my simple, minimalist card wallet and added a deconstructed AirTag to one of the holder sides.
Due to the desired form factor, I had to rip the AirTag apart, separate the stacked parts and then reattach the electronics to the battery horizontally. This thing is very much just a dirty (albeit working) hack, the 3D files are still work in progress, but you can already download it on Thingiverse or from the Prusa Printers community.
I will add a proper "making of" later. Hit me by email if you need more info
Judging from on the inner layout of the AirTag, I guess it's just a matter of time until Apple offers a credit card-sized (but thicker) version of the AirTag that goes into your standard wallet comfortably.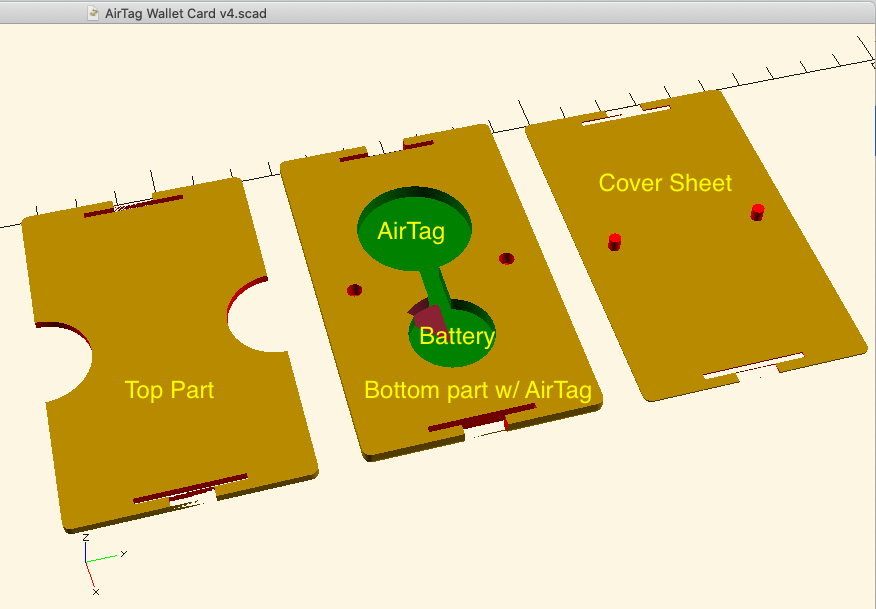 Edit: I changed the name to "Air/Wallet" (with the '/') after realizing the original name may have been copyrighted… ;-)